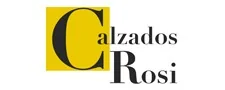 Login
Existing Account Login Login to your account
Cart
Your cart is currently empty.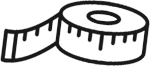 Calculate your leg width
Feedbacks
He recibido las botas, me las he puesto 3 veces y quería ...
Ya las conocía y no las encontraba en mi ciudad
Super cómodas! Me encanta el diseño y lo bien que combina...
Son muy monas y de calidad, las veo grandotas pero bueno,...
Amazing service and speedy delivery. I love my new shoes
Muy contenta con las sandalias muy bonitas y comodas, ser...
Botines de muy buena calidad y muy cómodos
Contentísima llevaba tiempo buscando una bota cómoda y qu...
Muy bonitos , cómodos y de calidad. Son perfectos para el...
Estoy muy contenta, los zapato son cómodos y al tener el ...
Perfecto Envio y producto
Zapatos suaves, blandiríamos y súper cómodos . La talla p...
Zapatos como en la foto, la talla exacta , cómodos El e...
El envío perfecto en tiempo , día y hora
Products are great. High shipping costs and so long shipm...
Me asesoraron perfectamente acerca del número a elegir. H...
muy bonitos, parecen cómodos por la platilla pero no los ...
Muy bien me quedan perfectos y el servicio de calzados Ro...
Son una monada. además de muy cómodos. estoy encantada ...
Category: Flat boots

Average rating: 5.0 on 5
Based on 2443 feedback(s) 2443
Flat boots
Winter is coming! with his days of cold and moisture, if want to be warm, the best choice for every day, are flat boots, urban and casual style, they are a type of boot very demanded by today's woman.
Made in Spain