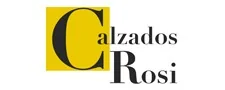 Login
Existing Account Login Login to your account
Cart
Your cart is currently empty.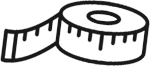 Calculate your leg width
Feedbacks
Precio bueno, envio gratuito y eficiencia absoluta a las ...
Los he devuelto, son muy estrechos en la pulsera del tobi...
Son unas sandalias preciosas, muy cómodas y de muy buena...
Son cojonudas. Servicio impecable. Vivo en un pueblo dond...
Me encanta este modelo con las tiras elásticas. Cada vera...
Love my shoes. Great quality and great service.
me han gustado mucho, muy cómodas y me parecen de muy bue...
Buenas tardes. Pues lamentablemente, no era la misma suel...
Buena calidad ,muy comodos y bonitos.
Me han quedado perfectos, han cumplido absolutamente con ...
Great quality, quick delivery
La compré para regalo y quedó encantada
Mi talla habitual es la 37, pedí la 38 y quedan perfectas...
Mi talla habitual es la 37, pedí la 38 y quedan perfectas...
Adorable and comfortable! Really great!
The most comfortable shoes ever! Excellent choice! Love t...
Compré unas sandalias Interbios y llegaron perfectas y el...
Son geniales! Muy cómodas
Flat boots
: Valued at
4.9
on
5
2531
On 2531 feedback(s)
Flat boots
Winter is coming! with his days of cold and moisture, if want to be warm, the best choice for every day, are flat boots, urban and casual style, they are a type of boot very demanded by today's woman.
Made in Spain