SAFARI BOOTS, PISACACAS, DESERT BOOTS, PISAMIERDAS...
And what do you call them?
The safari boots, or as it is also known colloquially in Spain: pisacacas, pisamierdas, desert boots... It is a comfortable boot that has been used by countless generations.
At Calzados Rosi we are specialists in this type of footwear, here you will find your favorite safari boots.
We offer you a wide variety of colors and models among which, for sure, it will be difficult to decide on just one.
Desert boots, the footwear for everyone!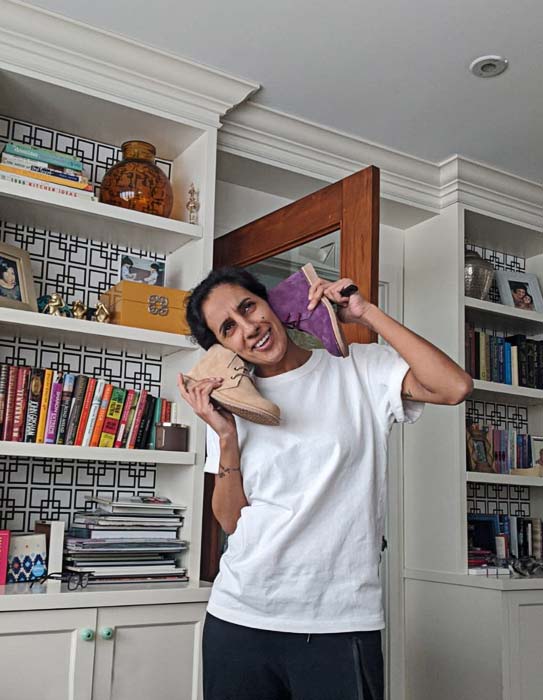 Men's desert boots. The boots you were looking for!
Sure! Of course yes, the desert boots are also the ideal boots men's to combine with the looks. The safari boot for men is an essential wardrobe that cannot be missing from your shoe rack. From the classic boots safari black suede, to the essential brown boots, without forgetting other less traditional colors but which also have many followers.
We are talking about safari boots burgundy, safari boots red or even 'pisamierdas' purple, shades that are gaining ground in men's looks. Although without a doubt, the most common colors and the ones most demanded by our clients are the blue, gray and brown tones. It is usually the winners in the best seller ranking, and it is the perfect boots for men to create modern and extremely comfortable looks. Whatever your favorite color, with the safari boots for man you will always be right and it will become your favorite shoes.
Women's safari boots. Choose your favourite!
In our online shoe store you will find the women boots in a wide variety of colors and materials, so you can choose the model and color that best defines your style. If you are looking for a flat ankle boots for women, the desert boots will be a great choice.
We offer you an incredible variety of colors in the safari boot Atxa in suede, you can choose from more than 10 shades. From the classic camel pisacacas, to the luminous and special yellow desert boots. If you prefer a more discreet color, blue and gray tones will be a great choice. And of course, we have the essential black safari boots, to which we have also put the sole in black, a success according to our clients. As you will see the possibilities of choice are very varied.
You decide how many colors you keep!
Boots with colorful laces, for the most daring!
At Calzados Rosi we want to give a new 'twist' to our catalog of desert boots combining all the colors of safari boots colored laces. The different shades of boots and laces multiply, thus obtaining almost infinite possibilities to combine the color of the boot and the lace.
We offer you the possibility of choosing the color mix that you like, we have prepared a large selection of combinations (we have more than 70 possibilities) so that you receive them ready to use. But this is just the beginning, we open the doors of your imagination so that you can get a whole rainbow of colors combining them to your liking.
Safari boots, what was it and what is it like?

In its origins, the soles used to make the safari boots were made of natural crepe, today it is an almost disappeared practice, since crepe is a high-priced material and also has very fast wear. Currently the soles of the desert boots are usually made of rubber, and this is another detail in which we can find differences between the different Desert boots. The higher the percentage of rubber, the superior conditions of duration and flexibility the shoe will have.

The 'pisamierdas' that you can buy at CalzadosRosi.com have the soles with a high content of natural rubber, which provides greater flexibility when walking, greater wear resistance and also makes them totally non-slip. All these details manage to increase comfort.

The last detail we want to refer to is the insoles. In all our desert boots, the insoles are made of hypoallergenic tissue, a material that prevents the appearance of bacteria that cause bad smell. It also have a super nice velvety touch, and to further improve comfort, the insoles are slightly padded, so that the tread is much more comfortable.